Journal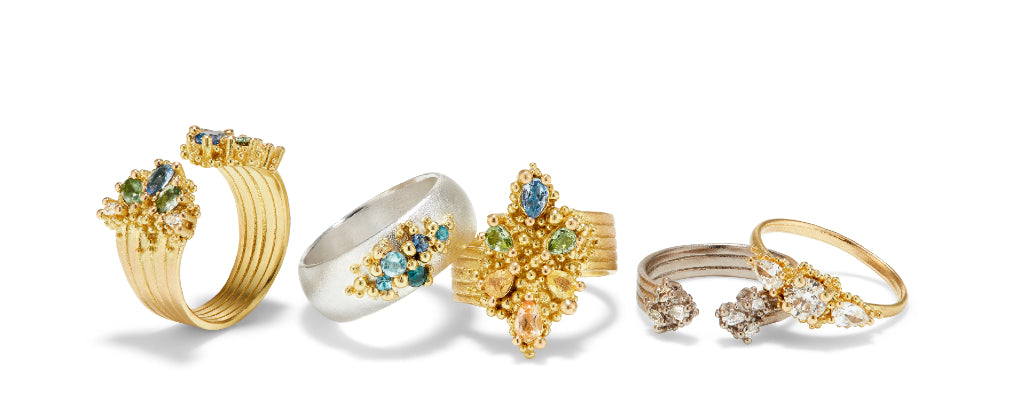 I wanted to create something spectacular and fresh to celebrate 40 years of Goldsmiths' Fair. My new Rain Collection evolved from a series of observations of droplets in nature - combined with complex technical explorations clustering and intertwining pear or 'raindrop' jewels in granulation.        I'm entranced by glistening dewdrops suspended from leaves and shimmering raindrops nested in gossamer webs - each individual and perfect. I have always been drawn to natural formations and th...
Read more >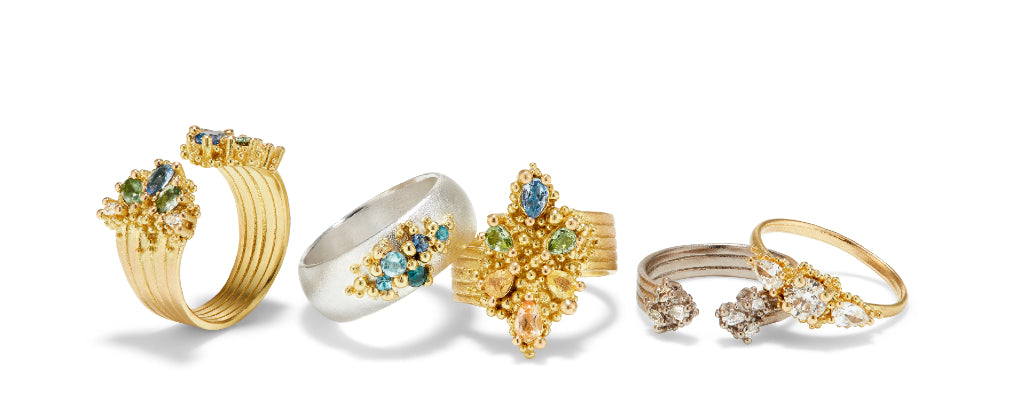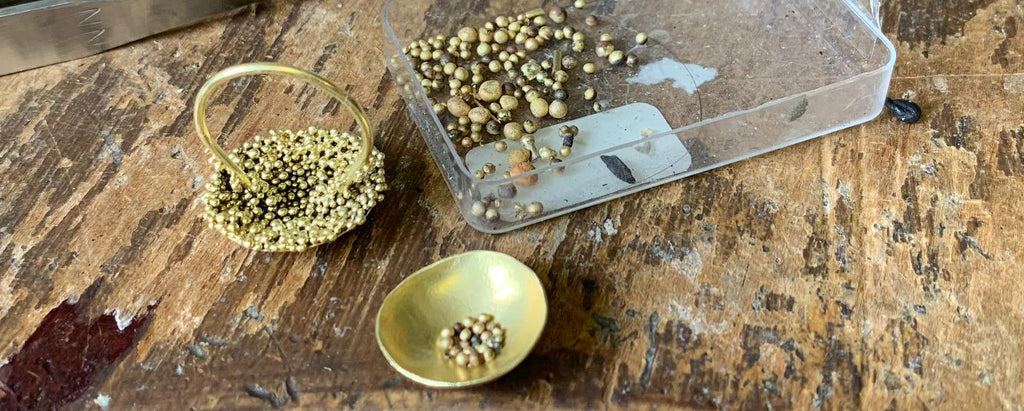 My new 'Adorn' collection, launching at Goldsmiths' Fair 2019, has been in germination for some time. The first seed was sown with the creation of my Hidden Ring, a concept piece and my first work in gold.   Designed almost ten years ago, the original piece features an 18ct gold dome - edged with delicate granulation and also completely adorned with hidden granulation underneath. A beautiful and exceptionally decadent secret - unbeknown to all but the wearer.      The curved form is created...
Read more >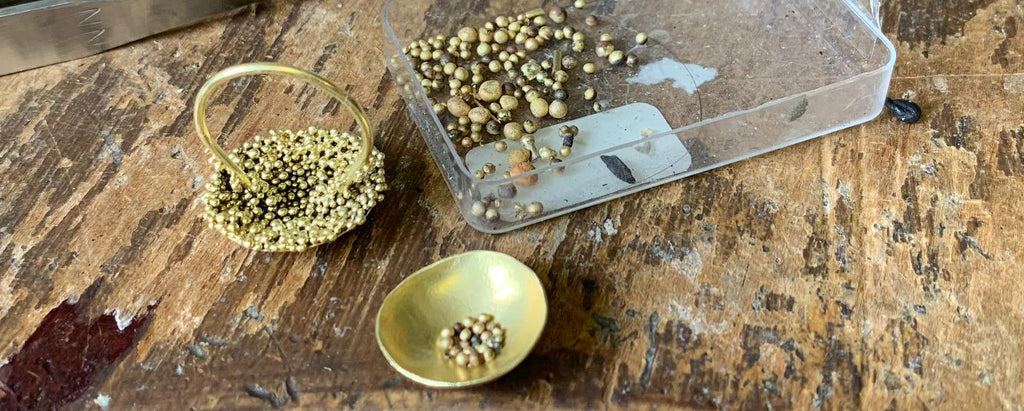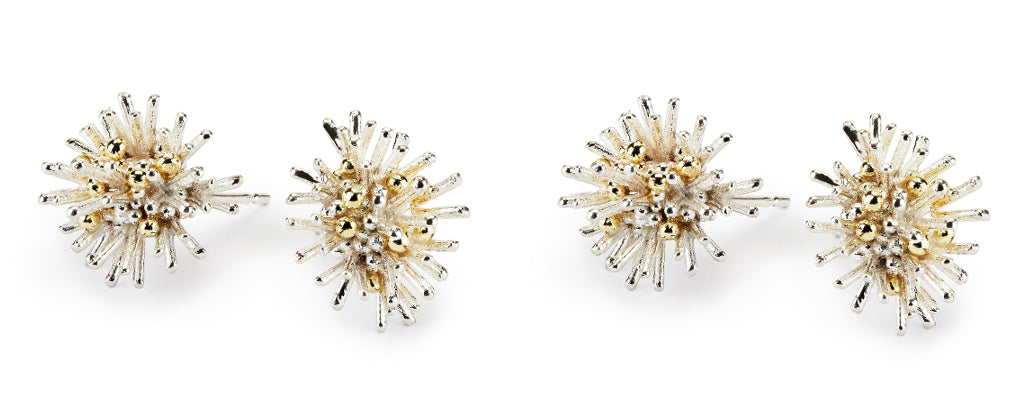 I've been busy creating a completely new Sea Urchin collection to preview at Goldsmiths' Fair (Week 2), inspired by the exquisite linear patterns found on sea urchin shells. I've collected these marvels of nature since I was a child and have always been drawn to their mesmerising form.     In the new work, silver spine settings form a contemporary structure, which is meticulously embedded and scattered with combinations of gold and silver granulation. Sea urchins can be found in many differ...
Read more >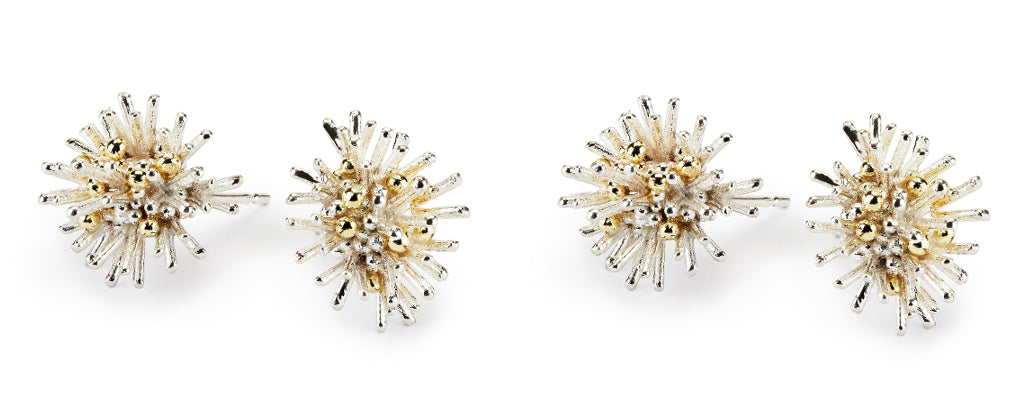 ---