Ethical and Sustainable


"jewellery made with such skill and care is, by its nature, built to last."  

Responsibly Sourced Materials
As the owner of a small business I can make changes / choices which really have an impact. By delving deeper into the supply chain I aim to responsibly source precious materials which are as traceable as possible. It is really important to me that I make choices which can create positive social impact by supporting artisanal miners and their communities and also help to protect the planet.

'True luxury' is feeling good about your choices. I hope that these options will really help to empower you, in your decisions, about the materials for your jewellery. Please
contact me
if you would like to discuss these options further.

-----------------------
100% Recycled Silver & Gold
Opting for 100% Recycled is an accessible first step towards responsibly sourced materials. The emphasis in on
sustainability
and limiting environmental damage. 
My recycled Gold is 100% Recycled, as is most of my silver. I will be taking steps to ensure that all my silver is 100% Recycled by the end of November 2021. These metals are from a UK supplier who offers next level transparency. Their metal is fully traceable as they ensures that they are not buying from conflict areas and that the material is not newly mined.

Benefits of using my 100% Recycled metals  
You are limiting environmental damage as no new mining is required. Large scale mining can harm the environment – stripping forests and creating pollution.

As my source is fully traceable, you can be assured that no conflict materials are used.

You can be assured that production is ethically and environmentally sound. It doesn't involve the use of unethical mining practices, unsafe working conditions or child labor.
-----------------------
Fair-trade Gold / Fairmined Silver & Gold
100% Recycled is a good accessible first step, however it is important to me to offer you a source of precious materials which makes positive ethical changes too. 
Opting for fair-trade or Fairmined is an amazing way to create real social impact and can also help to reduce environmental damage.
I have been a fair-trade licence holder for a number of years and as a next step I have also become Fairmined registered. This means you can now choose Fairmined Silver, and from both fair-trade and Fairmined Gold options. Choosing to work with 
fair-trade
and 
Fairmined
materials is ethically responsible as they positively make a difference to lives of miners, their families and community. These schemes ensures fair pay, gender equality, no child labour, safe working conditions and clean water supplies.

Benefits of using my fair-trade / Fairmined materials 
You can generate positive social impact with a purchase - you are helping to support and empower small-scale artisanal miners and their communities.

You are helping to ensure fair pay, gender equality, no child labour, safe working conditions and clean water supplies. 

You are helping to invest in responsible mining operations and social development. 

You are supporting endeavours to improve environmental protection and helping to limit damage.

-----------------------
Repurposing Precious Metals and Jewels
You continue to have the option to commission a re-work of your own precious materials. Repurposing materials is currently a very popular choice and may also add further sentimental meaning to your jewellery. The provenance of your own precious materials may not be known, however environmental damage is minimised by repurposing.


-----------------------
Ethically Sourced Jewels / Stones
Jewels / Stones are notoriously challenging to source with a fully transparent supply chain but more options are becoming available for stones which can be traced to their origins and which are mined under fair trade principles.
As a member of the jewellery trade I believe it is our responsibility to push for more of this from our suppliers. I work with a supplier who can offer responsibly sourced, traceable and ethical jewels and I am working hard with my suppliers to retrieve as much information as possible about any existing jewels in my collection.
Diamonds:
My conflict free diamonds are from a supplier adhering to the Kimberley Process, however I feel that this should be the minimum requirement and where possible I look to source Canadamark Diamonds.  Canadamark Diamonds ensure full traceability and are mined under strict Canadian regulations. Availability permitting, I am beginning to source all of my diamonds from Canadamark going forward.
Coloured gems:
I now work with gemstone dealers who deal directly with miners, mines and cutters. They offer responsibly-sourced, fully traceable, ethical gemstones from Sri Lanka, Tanzania, Australia and other carefully selected sources.

----------------------- 
Creating an Ethical and Sustainable Business

#Imworkingonit
I'm working hard to make my business as Ethical and Sustainable as possible and take steps each year to build my progress. 
These have been spurred on by creating a Fair Luxury Provenance Pledge, as well as signing up to
Ecologi
. With Ecologi I offset my carbon emissions and a tree is planted for every item purchased from my online shop. 
As well as sourcing ethical and sustainable materials I also handcraft jewellery at a 
Social Enterprise
, create designs which last and donate to the 
Marine Conservation Society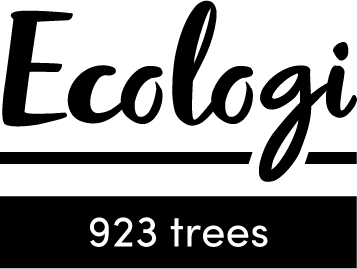 Ethical + Sustainable Steps 2020/2021 >
Ethical + Sustainable Steps 2019/2020 >   
Contact Us
---