|
|
Share: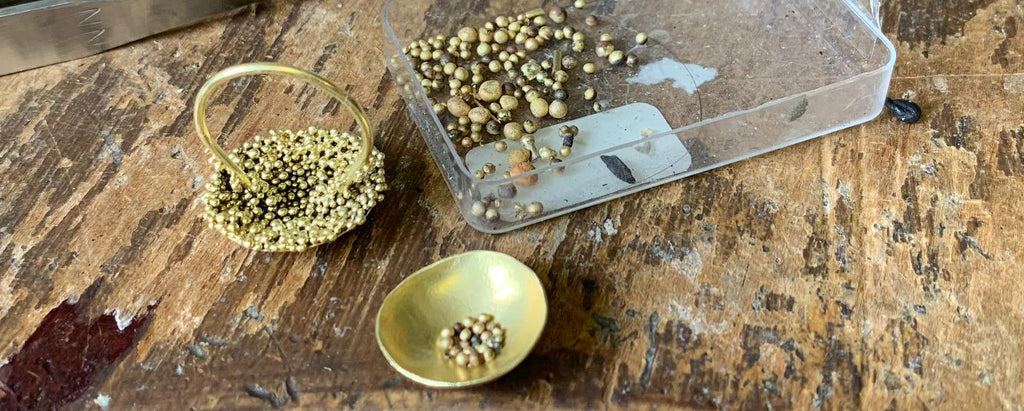 My new '
Adorn
' collection, launching at Goldsmiths' Fair 2019, has been in germination for some time. The first seed was sown with the creation of my
Hidden Ring
, a concept piece and my first work in gold.
Designed almost ten years ago, the original piece features an 18ct gold dome - edged with delicate granulation and also completely adorned with hidden granulation underneath. A beautiful and exceptionally decadent secret - unbeknown to all but the wearer. 
The curved form is created from one large granule which is forged, rolled and domed by hand. This process results in a flattering matt finish which contrasts beautifully with adorned granulation.
I love the idea of the 'hidden' granulation treasure and also saw that these creative elements could be played with and adorned in a number of ways. In the new collection 'Hidden' granules gradually emerge across the surface and then reveal themselves completely in a shimmering splendour.  The domes are also sometimes inverted, creating glossy cups to adorn and overflow with granules or the rolled forms shaped into disks before being adorned.