Journal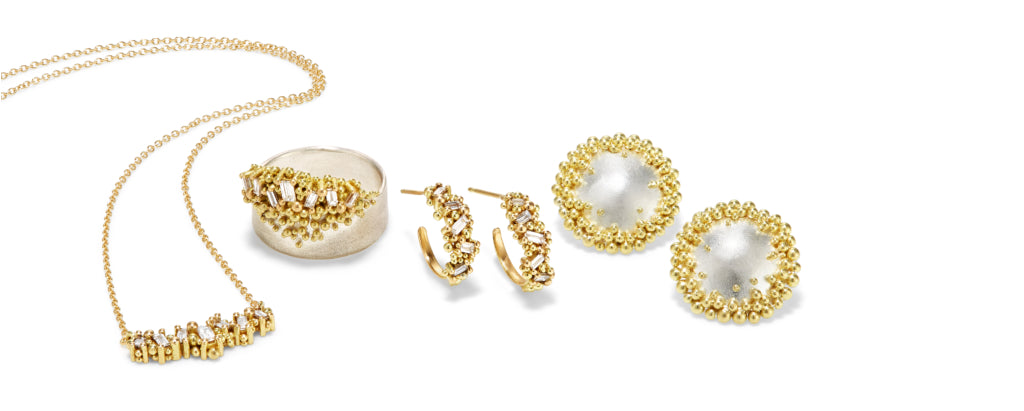 The sheer majesty of Goldsmiths' Fair leads me to explore more freely and to go wilder and bolder in my designs each year. For 2023 I'm thrilled to present 'D R I F T   L I N E S'. My love of the ocean has taken me on new explorations of natural line, texture and tone along the Gower Peninsular. Sea treasures strewn along tide lines and formations of scattered razor clam shells on shimmering sands.​​​​​​​​​ Muddy skies meet shocks of green and blue or soft peachy hues of golden-hour.   Drawi...
Read more >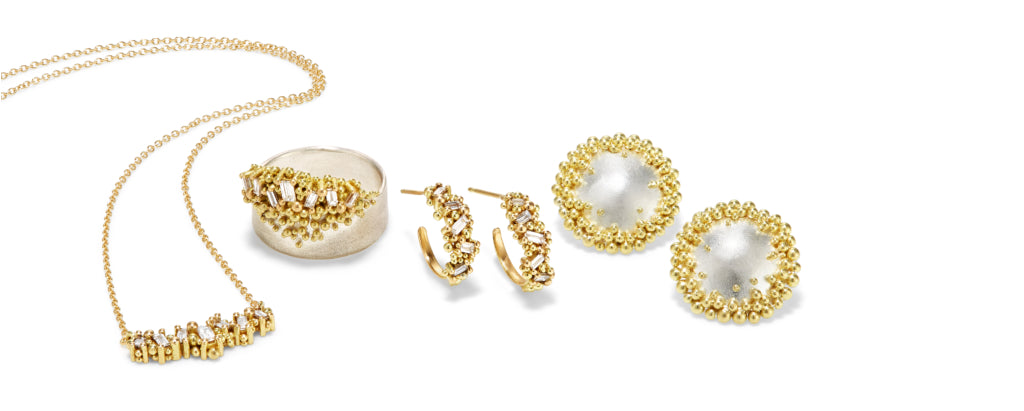 Raffle Update! You have helped to raise £16,669 which means an incredible ✨£33,338 ✨ to War Child - supporting Children in Crisis in Ukraine and beyond. 'Team Raffle' (Myself, Anna Wales, Maya Selway and Jo Hayes-Ward) would like to say a huge Thank You, from the bottom of our hearts! The support for our campaign has been phenomenal - we are so grateful.  Heartwarming message from War Child:  "The support you have been shown is truly astonishing and really will make such a difference for chil...
Read more >
Responsibly Sourced Materials   Elevating provenance and transparency is at the heart of my next series of ethical and sustainable steps. By delving deeper into the supply chain I aim to source precious materials which are as traceable as possible and enable you to make an informed choice. As an independent designer-maker it is really important to me to make choices which can create positive social impact by supporting artisanal miners and their communities and also help to protect the planet...
Read more >
---