|
|
Share: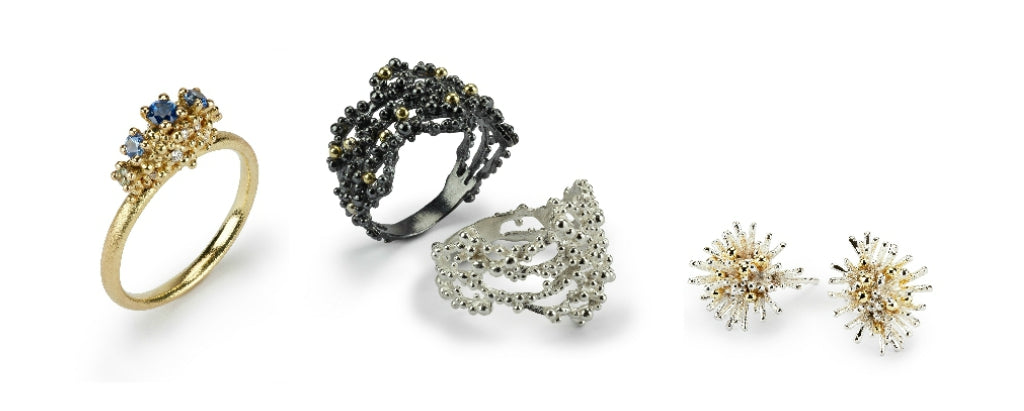 To celebrate 15 Years of Granulation Jewels - I wanted to do something special to say 'thank you' to my clients for their fantastic support over the years, and to give back. So, I've created an edit of
15 classics
available online
at VERY special prices
, for a limited period! 
15% of Sales Proceeds go to a Children's Emergency Appeal
supporting some of the most vulnerable children affected by the coronavirus pandemic.

View The Sale >
The 15 Years Sale edit features highlights across my collections, created over the last 15 years and includes some of my most popular pieces and personal favourites. There are variations of most pieces so lots to choose from. It was lovely to reflect on my creative journey and some of the milestones along the way. 
I deliberated long and hard over which charity to donate to, as there are so many causes in need. My friend Gemma works for Plan International UK and their hands on approach to reaching the most vulnerable children really resonated with me: 
"We're especially concerned about children and families living in crowded refugee camps, without access to soap and running water and where self-isolation isn't an option. We need to act fast, to save lives and prevent thousands of children being orphaned. We're on the ground installing life-saving hand-washing stations, along with training to ensure families can protect themselves and others.We're also scaling up vital child protection services for children separated from their parents and to protect girls from the risk of abuse, as well as ensuring children can keep learning."
Plan International's Children's Emergency Appeal >