|
|
Share:
I'm excited to announce that for every item purchased in my online shop, 

Ecologi

 will now automatically plant a tree in my forest. So if you purchase three items from me, you are also in effect - planting three trees. How great is that?

As you may know, I'm a strong believer that true luxury is about feeling good about your choices. To this end I'm always exploring ways to make my business more ethical and sustainable and I create designs which last from beautiful, sustainable materials.

I was very interested when I came across 

Ecologi

 through my friend and fellow jeweller 
Mikaela Lyons
. I also had many questions about exactly what they do and exactly how they go about it. I wasn't interested in signing up to a PR 'green-wash' so I was glad to see that Ecologi was able to really back up its eco credentials.  Once I had established how effective Ecologi could be, I was excited to get on board and start to watch my forest grow!
With Ecologi linked to my online shop - from now on I will be:
Growing my own forest
As my forest grows it can help to create employment for local families and restore wildlife habitats.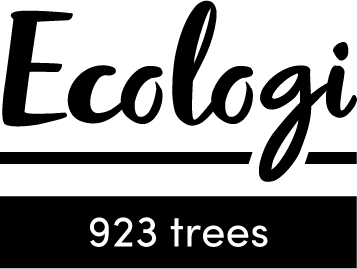 Reducing carbon pollution
Giving back more to the planet than I take. Helping to fund excellent climate projects which aim to accelerate our transition to a sustainable future.

Challenging my carbon footprint
Setting myself goals and furthering my journey to low-carbon living.