|
|
Share: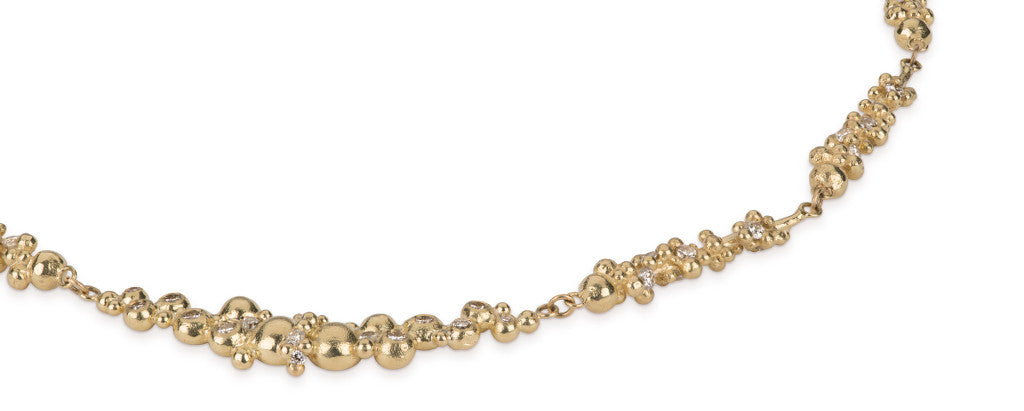 This beautiful bespoke necklace was commissioned by Una, who has been wearing my granulation jewellery for many years now. Una wanted something new and completely bespoke so we worked very closely together over a number of months to develop an extremely special piece.
Our starting point was the structure of one of my simple granule necklaces that Una had always loved to wear. From here we expanded the design to include a number of complex linked 'froth' granule elements. In consultation with Una I sampled a series of different formations in silver, to ensure that the finished design would sit perfectly on her neckline.
Once the formation was perfected, I made the final piece in 18ct yellow gold. The necklace also became home for fifty sparkling diamonds, all taken from one of Una's previously unworn bracelets. The tiny diamonds are intricately embedded in the granules and entwined between them - creating a shimmering filigree of gold and light.