Journal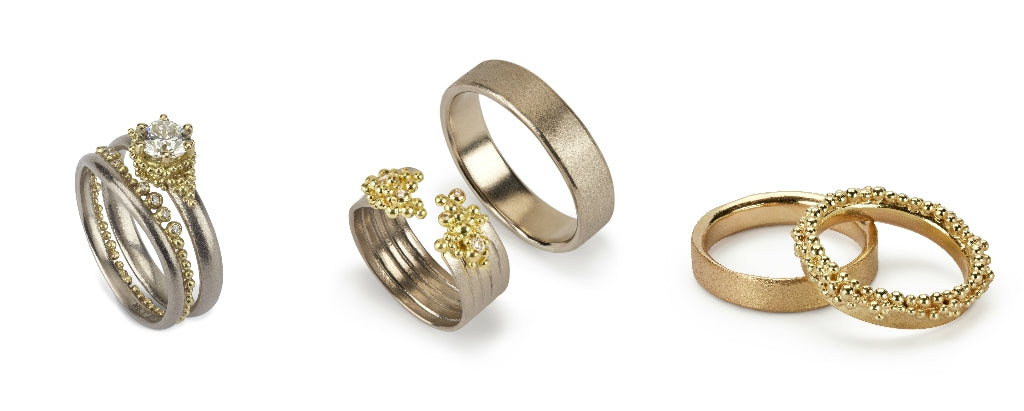 People often ask me how to choose the perfect wedding rings and over the years I've put together my thoughts into something of a guide. There are no hard fast rules for wedding rings - for me it is all about the individual couples. One piece of advice I always give to clients - is that it is really important to choose something you love and make a choice that works for you! Whatever your budget - the process of choosing should be joyful, the rings should feel wonderful and they should make yo...
Read more >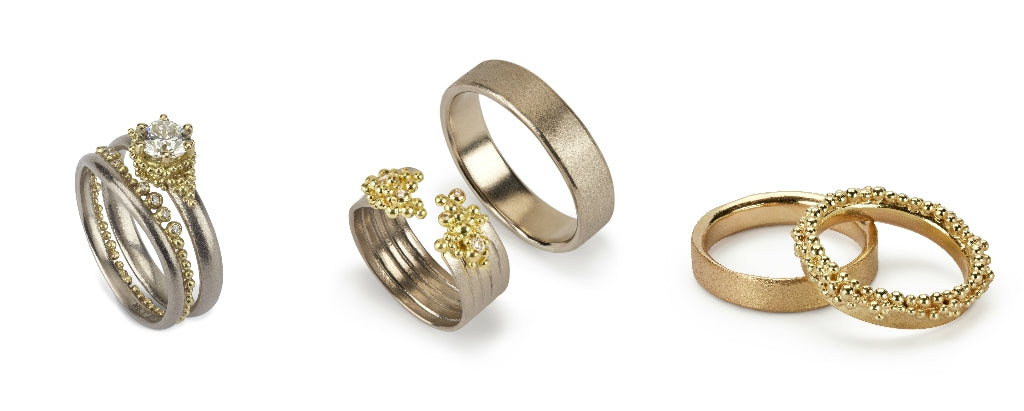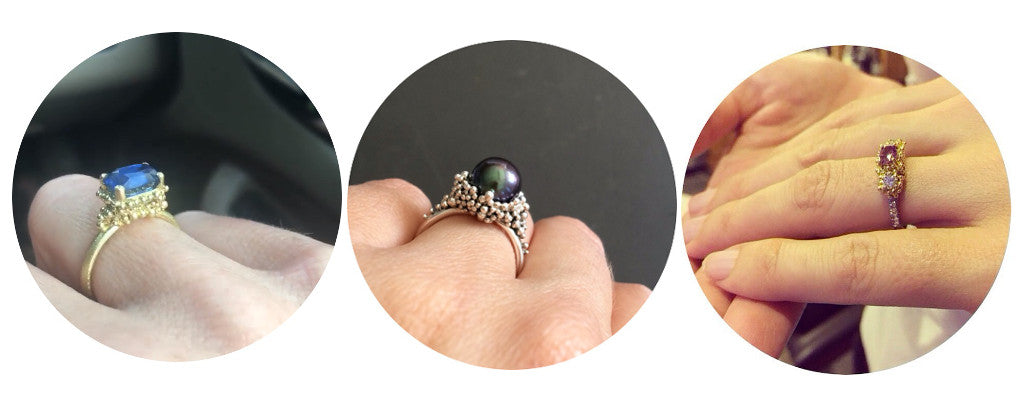 One of the many things I love about making jewellery is that I get to play a part in other people's stories. These are just three precious moments from the treasure trove of tales I have been told over the years…       ROMANCING THE STONE Dan is something of a gemstone expert and bought an incredible deep blue sapphire from Sri Lanka which he gave to his wife Jess on their wedding day. A decade later, to celebrate their 10th wedding anniversary they commissioned me to work the sapphire in...
Read more >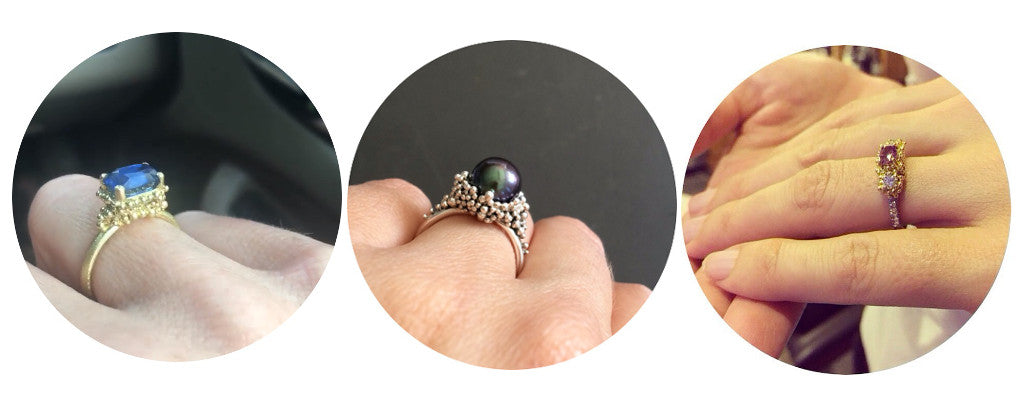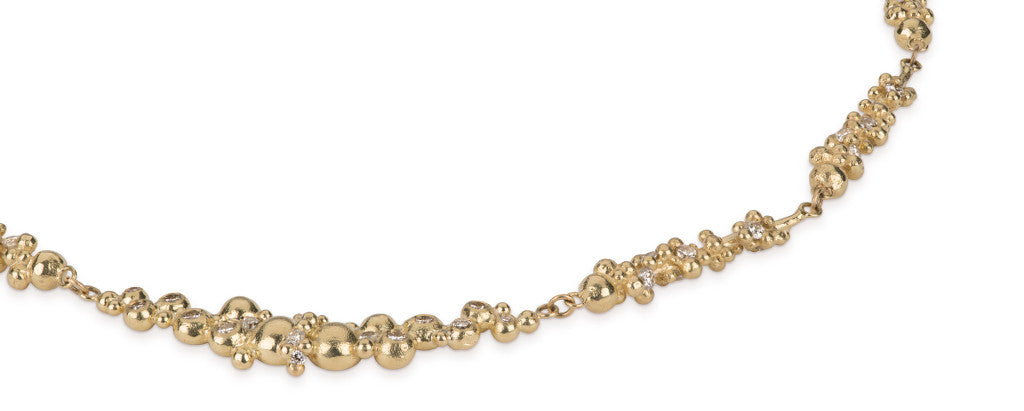 This beautiful bespoke necklace was commissioned by Una, who has been wearing my granulation jewellery for many years now. Una wanted something new and completely bespoke so we worked very closely together over a number of months to develop an extremely special piece.       Our starting point was the structure of one of my simple granule necklaces that Una had always loved to wear. From here we expanded the design to include a number of complex linked 'froth' granule elements. In consulta...
Read more >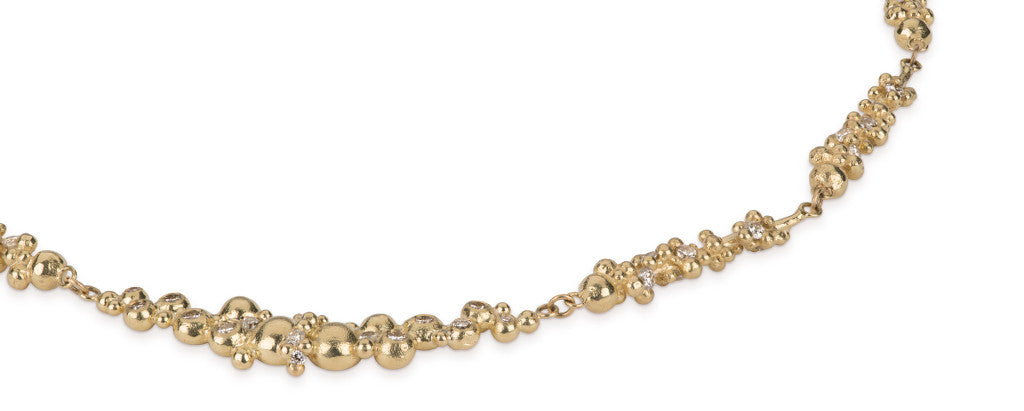 ---