|
|
Share: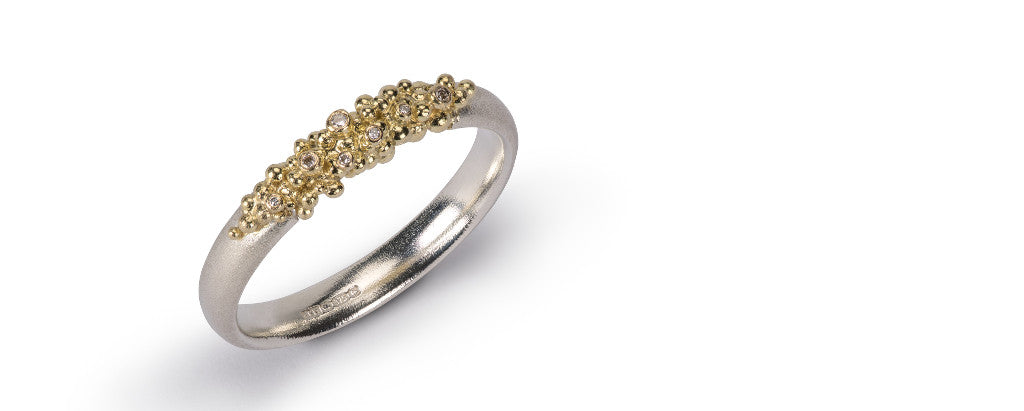 "We have a Yes! Sian said it is the nicest ring she's ever seen."
Sharing in the special moments in my clients lives is one of the privileges and joys of being a jeweller - so when a message like this comes into my mailbox it always makes my day.

I was particularly delighted with this bespoke variation of my Granule Diamond Ring which was commissioned as an engagement ring for Sian. After some discussion we opted for a wider, softly toned 9ct white gold band which allowed for a more generous cluster of 18ct yellow gold granulation and scattering of shimmering brilliant cut white diamonds.