|
|
Share: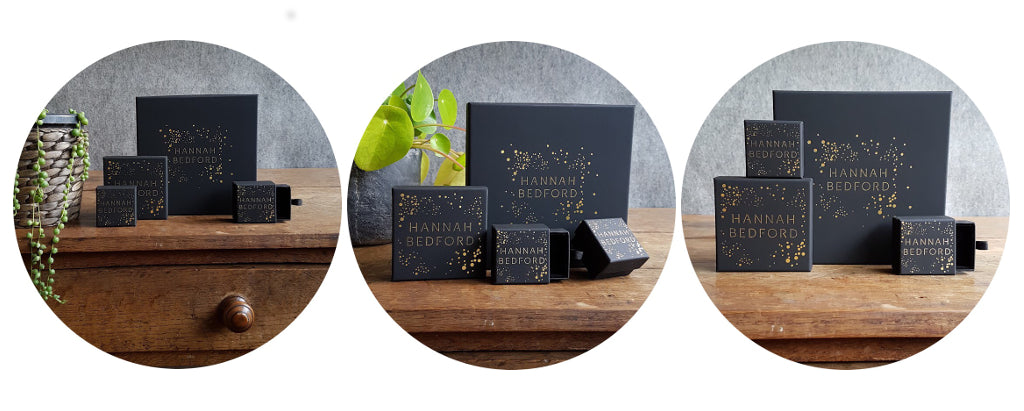 We are delighted to introduce our beautiful new bespoke boxes and bags, in which we carefully package your granulation jewels. To celebrate we are now also offering FREE DELIVERY on all our orders.
We worked carefully with the creative team at 
Kaleido Grafik
 to create a truly luxurious range of boxes and bags, which add further excitement to the experience of receiving one of our handcrafted pieces.  
Each matt-black, branded jewellery box is embossed with a striking artwork - illustrating a rich organic scattering of gold granulation. The special ring-commission boxes are a personal favourite. They feature a beautiful sliding drawer, to add drama to the 'reveal'.
More information about delivery, postage and packaging can be found
here
.