|
|
Share: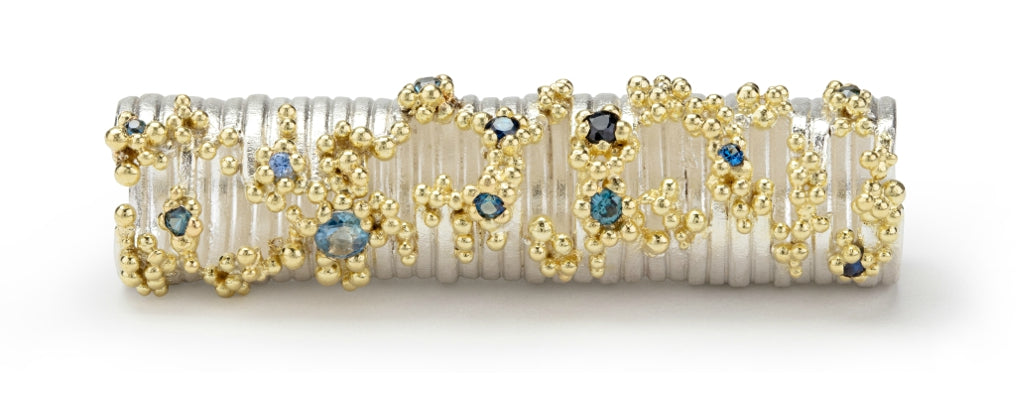 I'm delighted to invite you for a 'midsummer celebration' at the Cockpit Arts Open Studios. The event is always a whirl of creativity and craftsmanship - with over 170 of London's finest artisans showcasing their latest work. I've been busy making signature pieces as well as decadent new granulation designs - including the ethical sea-toned sapphire Tide Brooch pictured here.

- Holborn Open Studios -
14 - 16 June
Cockpit Yard, Northington St, London, WC1N 2NP
Find me in Studio E2P
- Deptford Open Studios -
21 - 23 June
18-22 Creekside, London, SE8 3DZ
Find me in Studio 210
Friday 2-8pm | Saturday 11am-6pm | Sunday 12-5pm
Free Entry
More about Open Studios >
- SAVE THE DATES -
Autumn / Winter Diary Dates
I have a gorgeous flurry of Autumn / Winter shows this year, which is really inspiring me to push the creative boundaries and create a new body of work. I'm thrilled to be exhibiting at Goldsmiths' Fair once again and I'm also delighted to be exhibiting at MADE London and Elements. Dates below for those who like to plan ahead!
Goldsmiths' Fair | Week One | 24 - 29 September
MADE London | Marylebone | 24 - 27 October
Elements | 8 - 10 November
Open Studios Deptford | 6 - 8 December
More Exhibitions & Shows >