|
|
Share: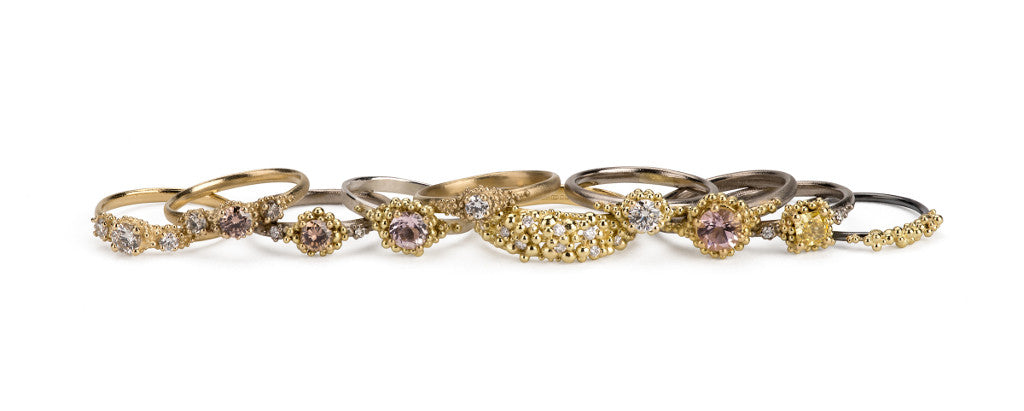 This Spring / Summer my new designs echo the delicate colours coming into bloom. We have a lovely line-up of shows for the season including the Cockpit Open Studios, which is always a firm favourite...

- DAZZLE AT DOVECOT - 
4 - 28 August 2017
I'll be previewing some new designs as well as signature pieces at this show in beautiful Edinburgh.
Dovecot Studios
Infirmary Street, Edinburgh
Open Daily: 10am - 6pm

More About Dazzle >
- YSP MADE SHOWCASE -
5 June - 3 September 2017

Yorkshire Sculpture Park is an incredible place to visit in the spring and summer months and I'm delighted to be featured in MADE, YSP Shop's programme of contemporary craft and applied arts. MADE showcases the work of established and up-and-coming artists, designers and makers. 
Yorkshire Sculpture Park
West Bretton, 
Wakefield WF4 4LG

Open Daily: 10am-5pm

More About YSP MADE >
- DRESSCODE & GLAMOUR SHOWCASE - 
1 July - 23 September 2017
Dress to impress with a stunning collection of jewellery by eight creative and contemporary makers. "Fabulous conversation starters including earrings, necklaces, bracelets, brooches and rings made from silver, gold, precious and semi-precious stones and glass".
Craft Centre & Design Gallery

City Art Gallery, The Headrow, Leeds
West Yorkshire, LS1 3AB
Tues - Sat 10am - 5pm
More About Dresscode & Glamour >
- SUMMER OPEN STUDIOS -
9 - 11 June (Holborn) & 16 - 18 June (Deptford)

This Summer I'll be showing my granulation designs at both Cockpit Arts in Holborn and Deptford. Pop into the studios to see new designs in the making, as well as my signature pieces and a selection of samples and end-of-line pieces at very special prices. 

Holborn: Cockpit Yard, Northington St, London, WC1N 2NP
Deptford: Studio 210, 18-22 Creekside, London, SE8 3DZ
Fri: 5-9pm, Sat & Sun 11am-6pm

- RING AT DIANA PORTER -
7 April - 16 June 2017
This white gold and diamond ring set is designed to sit together perfectly. It is part of a collection of jewellery now at Diana Porter in Bristol for 'RING' her wedding exhibition. Diana selects an eclectic mix of exquisite contemporary jewellery by leading names and emerging talent.
33 Park Street
Bristol, BS1 5NH
Mon - Sat: 10.30am - 6.00pm
Sun: 11.30 - 4.30pm
More About Diana Porter >
- TOMFOOLERY -

18 March - 7 May 2017
The 'Alternative Wedding Showcase' at Tomfoolery is a breath of fresh air - introducing beautiful new designs from a host of talented makers. I've created new pieces especially for the show including this cluster ring with subtle rose pink Morganite and a Scattered Granule Ring interlaced with diamonds.
109 Fortis Green Road
Muswell Hill
London, N10 3HP
Mon-Sat: 9.30am-5.30pm
More about Tomfoolery >