|
|
Share: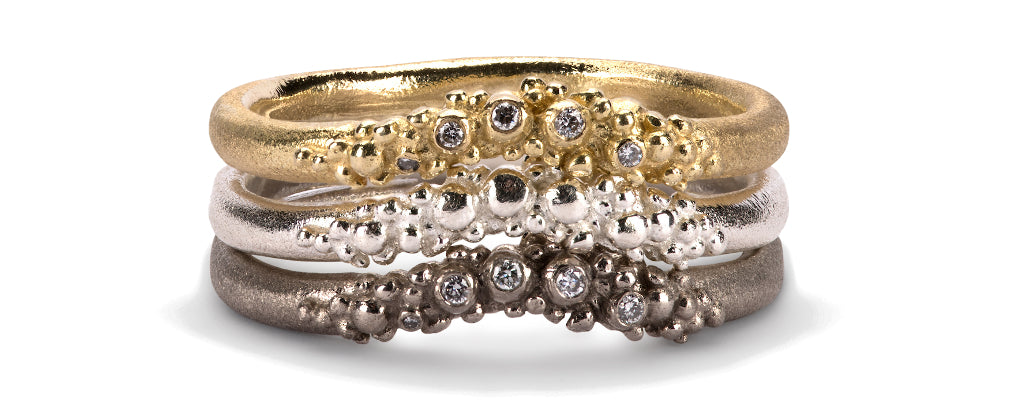 Shhh... To celebrate the launch of my new Tide Collection, this October I'm holding a Secret Studio Event exclusively for members of my mailing list. To find out more please
subscribe
before 14 September. This Autumn also sees the opening of 'Fair Luxury Presents' at the Goldsmiths' Centre - closely followed by a flurry of Winter shows leading right up to the festive season. 
- FAIR LUXURY PRESENTS -
18 September - 27 October 2017
I'm delighted to have my work showcased at this exhibition at the Goldsmiths' Centre during the London Design Festival. Fair Luxury Presents tells a jewellery story from source to beautifully crafted object, championing makers for whom transparency and sustainability are as important as craftsmanship and design. 
Mon – Fri, 9am – 6pm
42 Britton Street, London, EC1M 5AD
Free Entry
About Fair Luxury Presents >
- Winter Diary Dates -
Please save the dates for these sparkling shows and watch this space for further details.

Lustre, Nottingham
3 - 5 November 2017
Dazzle at OXO, London
12 November 2017 - 7 January 2018
Desire Fair, Winchester
17 - 19 November 2017
New Brewery Arts, Christmas Show
18 November - 31 December 2017
Cockpit Open Studios

Holborn, London: 23 - 26 November 2017
Deptford, London: 1 - 3 December 2017